Upper School English Teacher John Brown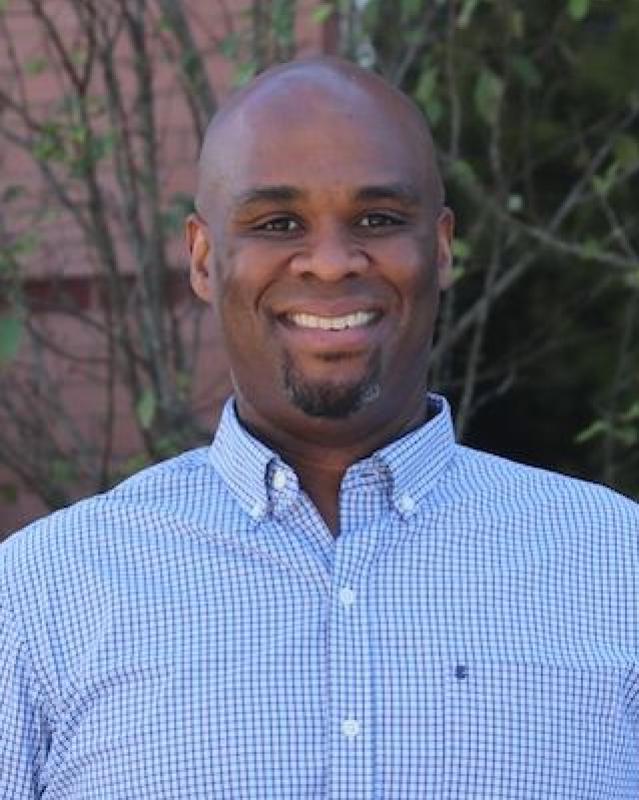 My first People of Color Conference was truly a life-changing experience. I have spent most of my educational and professional life as one of just a few people of color in all kinds of settings. Until this conference, I had never been a part of an event focused on enabling people like me to speak in our own voices about our own unique experiences in independent schools. Wellington sent a mix of veterans and first-timers, faculty of color and white allies. Since we returned from the conference, I have felt a different sort of bond with all of these people – one I believe we will share for the rest of our lives. Because of this event, I see my role in a much different light, and I am extremely grateful to have had the opportunity.
The conference kicked off in a large ballroom with an entire Tennessee State University marching band – yes, a marching band – parading through the aisles. Their intricately coordinated routines gave us a pretty good idea why the band is known as the "Aristocrat of Bands." This performance was a sign of great things to come from student performers. We saw brilliant spoken word poetry and extremely talented singers from local schools, all of whom more than earned the standing ovations they received at the end of their respective performances.
Later that first day came my first truly unforgettable experience of the week. I had no idea what I was in for when I stepped into the large conference room reserved for the African American affinity group that first afternoon. Bass heavy dance beats pulsated through strategically placed speakers, and knots of people who looked like they were renewing acquaintances from previous conferences dissolved into coordinated dance steps. I'm usually on the periphery of gatherings like this one, occasionally nodding my head to a particularly catchy beat, and this was no exception. As a natural introvert, I felt fine being among outgoing people on my own, but I also missed that natural camaraderie. Another first-time attendee confided in me during a lull in the playlist that she felt like she was attending someone else's family reunion. What an apt comparison that was! Even though I felt like an outsider, I also looked forward to the time when I could greet my own extended circle of friends and colleagues with that same genuine affection.
We broke up into small discussion groups and got to know each other through personal reflections on the concept of dignity. Sitting on the floor with a group of people I had just met, I couldn't help feeling…lighter, somehow. I took a moment to scan this sea of people from all over the country, all with unique stories to tell, all getting filled up among their colleagues in a place I heard several people refer to as "the well." It didn't take me very long to realize why. The tension I felt inside eased up gradually, as if I had laid down a tremendous burden. The mask of professionalism tinged with performance slipped off and felt uncomfortable when I tried to put it back in its usual place. The affinity group sessions provided a much-needed respite.
The keynote speakers were, for the most part, breathtakingly dynamic. Julie Lythcott-Haims, the author of the bestsellers "How to Raise an Adult and Real American," offered some valuable encouragement for the task ahead and read some excerpts from her latest work detailing her descent into and emergence from her own paradigm-shifting voyage of self-discovery. Hearing her speak through her journey in excruciating detail would have been fantastic as a standalone experience, but the Q&A session afterwards provided me with one of the most significant paradigm shifts of the whole conference. A fellow teacher shared her own story about surviving as one of the few people of color in her class. It resonated deeply within me. I could remember many similar stories from my own experience as the only African American among my graduating class of nearly 100 students. I had been carrying around a burden that I thought was unique to me, and entirely my fault – neither of which, I was coming to realize, was true. We survived a potentially traumatic experience, and now we all have a responsibility to light the way for other students of color who are navigating those same minefields.
By far the most valuable lesson I learned at the PoCC is that I have a responsibility to every student I teach (particularly the students of color) to provide an example of excellence. I want young men and women of color to see people who look like them not just surviving but thriving in positions of authority and influence. Even further, I want my white students to see me as a competent, inspiring person, the memory of whom will, at the very least, inspire cognitive dissonance within them if they ever slip into stereotypes some people use to characterize people of color, especially African American men.
At Wellington, we have an amazing opportunity that quite a few of the people I met at the PoCC don't have. We are in a position to make students and staff of color feel like something more than an accessory, or an unwelcome interloper. We can equip people of color to be an integral part of laying a foundation built on inclusion. Inclusion involves a willing abdication of a long-standing position of power, with the understanding that what we all build together will be much stronger than any structure built with one hand or one group while the other hand bars outsiders from access to the doors of entry.
I know I can speak for the rest of the faculty attendees when I say that this year's PoCC was an unforgettable experience. I am definitely looking forward to the next time I can take a long drink from this well!
The NAIS People of Color Conference is the flagship of the National Association of Independent Schools' commitment to equity and justice in teaching and learning. The mission of the conference is to provide a safe space for leadership and professional development and networking for people of color and allies of all backgrounds in independent schools. PoCC equips educators at every level, from teachers to trustees, with knowledge, skills, and experiences to improve and enhance the interracial, interethnic, and intercultural climate in their schools, as well as the attending academic, social-emotional, and workplace performance outcomes for students and adults alike. – National Association of Independent Schools