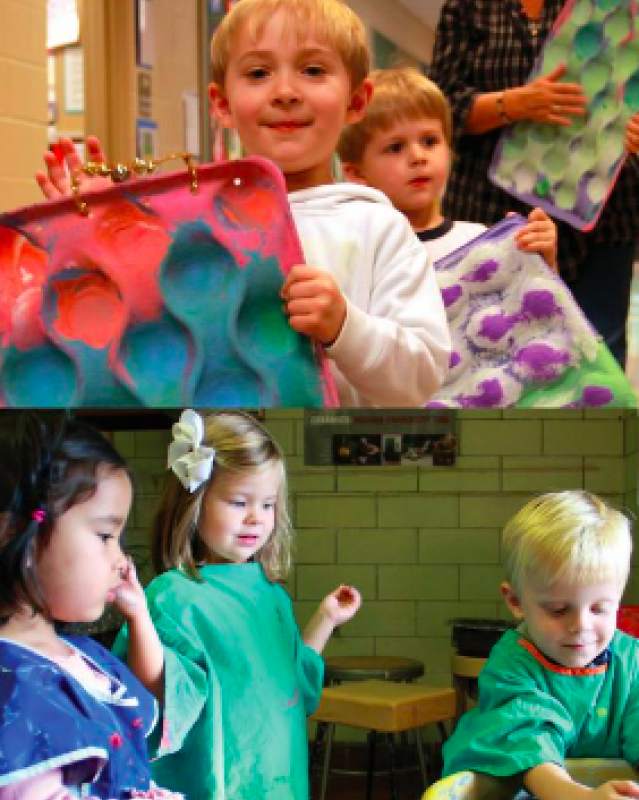 Wellington's Little Jags
Wellington opened its doors this school year to its youngest students in our history. The Little Jags program for 3-year-olds began memorably on August 23 as 15 children were invited to explore a brand-new room designed especially for them.
Despite their diminutive stature, there's nothing small about the Little Jags innovative curriculum. Encompassing many of the same subjects as the older students in the Lower School, including art, music, French, physical education, library, and science, these children are learning about their vital place within the world.
Under the nurturing guidance of Mr. Pete Kaser '96 P '27 and Ms. Muriel Meray, the Little Jags have planted and maintained an indoor organic garden, thrown clay on the pottery wheel, and adopted a class rabbit named Nora.
A new foreign country is introduced to them each week, with the children learning about the global community through cultural, historical, and culinary investigation. From Mexico to Uzbekistan, and everywhere in between, these Little Jags have already journeyed to more countries around the world in their first 80 days of school than the likes of any Jules Verne character.
We invite you to learn more about Little Jags preschool by contacting admissions@wellington.org or by attending one of our school visit opportunities.
Little Jags Make National Headlines
Wellington's Little Jags were featured in a variety of media outlets in November after NBC4 News paid them a visit to film a story about all the toys being removed from their room and being replaced with cardboard boxes.
It was an intriguing proposition made by Little Jags teacher, Mr. Pete, to see how creative his students could be when no longer bound by conventional methods of play. After appearing on the local NBC4 evening news, the story was picked up nationally by The Today Show and later the NBC Nightly News with Brian Williams.
Way to go, Little Jags!