Girls are still significantly underrepresented in STEM careers. A multidisciplinary team of teachers is on a mission to change the tide.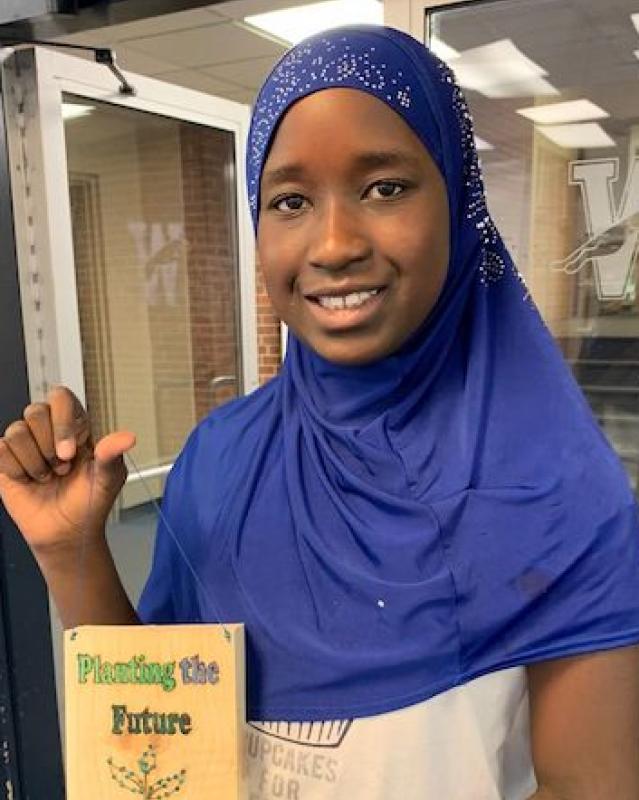 When it comes to science, technology, engineering, and math (STEM), girls are still significantly underrepresented in higher education and careers—making up just 35% of STEM students in higher education globally (UNESCO) and 27% of all STEM workers in the U.S. (U.S. Census Bureau).
Wellington faculty members including Upper School Visual Arts Teacher Jaime Bennati, Technology Integrator and Middle School Robotics & Cybersecurity Coach Helen McConaghy, Upper School Math Teacher Michelle Neely, and Technology Integration Specialist Debra Parkes, aren't content with those statistics. To increase Wellington girls' confidence through hands-on tinkering in the school's new makerspace area, they proposed and received engagement grant funding to create the Makerspace for Girls program, inspired in part by Girls Garage, a San Francisco-based program run by Emily Pilloton, a designer with whom Jaime attended a workshop during college.
"We were talking about how we could bring girls into this amazing new makerspace and get them some exposure to design thinking in action," recalls Michelle, who is known to encourage her math students to use actual pencils during class to keep their hands moving.
In the process, the organizers hoped to break stereotypes. "There is a misconception, even today as a woman going into a hardware store, for example, that some men assume you don't even know what a screw is," says Jaime. "We're trying to break those stereotypes and model to students that these skills are valuable."
Originally, they envisioned upper school students as the main participants, but it was fifth graders who ended up as the core group attending the after school and Saturday morning sessions. "It was a much younger group of students, which was wonderful because we were getting them into the makerspace early," notes Michelle.
In the sessions, the girls did challenging work and learned skills like measuring and problem-solving. Each faculty member shared their expertise with specific pieces of equipment; for example, Jaime focused on the laser cutter, Debra on the vinyl cutter, Helen on 3D printers, and Michelle on the hand and power tools. The girls made gumball machines, plywood ornaments for the holidays, and more, while gaining hands-on experience with tools and design programs. "So much of this is problem-based learning," says Michelle. "As a math teacher, that's what I love. You're not going to get the answer easily, quickly, or even the first time. The Makerspace for Girls had no grades, so if you built an absolutely terrible gumball machine, it didn't matter. You didn't fail a class, but hopefully you learned."
The practical skills the girls learned are important, says Jaime, who shared stories with the girls about how her background as a sculptor has been helpful as a homeowner. "I have been able to restore parts of my house because of these skills, and I enjoy sharing that with students—that they can use these skills in practical ways."
While the program was derailed by COVID, the faculty-organizers hope to one day bring it back to impact more Wellington girls. There have even been discussions about a possible upcycling project to repurpose the school's old furniture using the makerspace equipment.
Wellington's engagement grant program, which funds exemplary programming like Makerspace for Girls, is made possible by donor support, including gifts to the Believing Campaign. The grants help fuel great teaching at Wellington. Says Michelle, "This is my ninth year here as an educator, and I love that you can do anything you want to try."
Do you believe in Wellington? Join the Chester family in making a gift to the Believing campaign today. Learn more at wellington.org/believing.