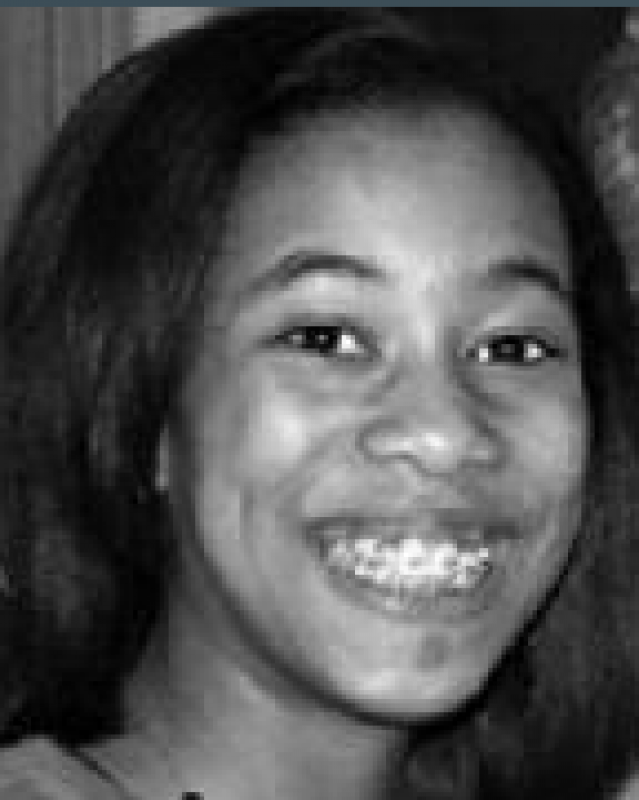 This winter Wellington lost a dear member of our family, 7th grader Courtney Roy. She was an inspiration to students and teachers alike as she bravely fought the cancer that eventually took her life.
In May, a memorial bench was dedicated in Courtney's name. At the ceremony, middle schoolers spoke about the profound impact she had on their lives and shared favorite memories. Courtney's twin brother William spoke poignantly about the special moments he shared with his sister, including long rides in the back of their family car to vacations in Michigan.
"We are all better off for having Courtney in our lives," he said in closing.
The 7th and 8th grade choir sang a beautiful tribute before students, faculty, family, and friends attended a reception in her honor. Courtney's legacy of dignity and courage
to maintain a normal life in spite of the unthinkable circumstances she endured will not be forgotten. Courtney Roy will always remain a part of Wellington.
MEMORIES OF COURTNEY
"Courtney loved being with her family and friends, and loved going to Wellington. She understood it was always important to leave a place, situation, or friendship better than how she found it. She did that by making lasting friendships; by sharing things with others that made them laugh, think, and feel; by kind words and kind acts. She was able to do all of that at Wellington." –TAMERA ROY P '19
"It is hard to describe how deeply she touched everyone, teachers and students, in the all too short time she was with us. The picture of Courtney that stays in my mind is of her smiling. She embraced life with joy and enthusiasm, and it was infectious. The other thing about Courtney that really sticks with me is her love for her twin brother William. She was his mother hen, in the nicest way."– MIDDLE SCHOOL ENGLISH TEACHER MARIANNE CROWLEY
"Courtney was always happy and always smiling! She brought joy to all those around her. She was a role model for her peers, and they were drawn to her as someone strong, gentle, and kind." – MIDDLE SCHOOL SPANISH TEACHER JENNIFER JUPP
"Courtney was a calm and kind presence in our community. She was a friend to all, and her peers knew her as someone they could always count on - be it an ear for listening, a shoulder to cry on, or a smile to brighten the day. As a student, Courtney was extremely organized, and never just did the minimum requirements - she always went above and beyond until she felt she had done the best she could. We miss her greatly." – HEAD OF MIDDLE SCHOOL ERIN NOVISKI